Download The
Home Seller's Guide

[120+ Page PDF]
'Selling Your House Fast & Hassle-Free For The Best Price'
Download Here

: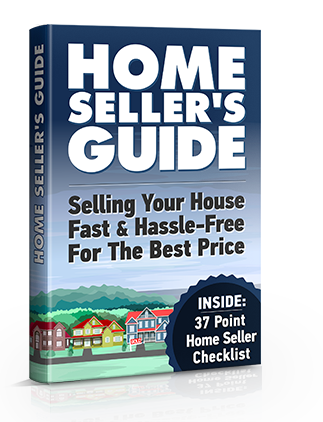 Everything You're Getting In The

Guide

...
While selling your house is never quite as easy as 1-2-3... We make it as easy as 1-2-3-4-5.
Plus, we'll explain how working with a local Real Estate Investor like DFWBuyer can help get your house sold in as little as 2 weeks from right now.
Everything you ever wanted to know about selling your house that needs work:
We dig into scenarios of when to do the work vs when to sell 'as is.' Then we take a no-B.S. approach to the Pros and Cons of each option.
BONUS

: 37 Point

Home Seller's Checklist

.

We provide a simple, easy-to-understand 37 Point Home Seller's Checklist.

This detailed one-pager will take you through, step-by-step, from Getting Ready to Sell to Actually Closing the Sale.

If you decide to invest in any improvements to help boost your home's value, we'll guide you through the top 16 'biggest bang for your buck' home improvement ideas.

Invest a few hundred dollars to sell your house months faster for potentially thousands more at the Closing table!

The age-old question:

Should I sell my house without a Real Estate Agent?

There are risks & rewards whether you decide to go For Sale By Owner or to sell you house with the assistance of a Real Estate Agent.

We'll examine each in detail to help you make the right choice.

A home is most likely your largest asset, as is the case for your Buyer. That's why a Contract of Sale has many contingencies.

From Inspections and Appraisals to the convoluted & archaic Deed reporting & Title transfer process, we'll walk you through the steps where things can go wrong, and give tips on avoiding issues.

Once you've reviewed the Home Seller's Guide you might decide to just skip the hassle entirely:

Selling your house to a local Real Estate Investor like DFWBuyer is the fastest, simplest way to get a property off your hands.

We'll go into detail about what it's like selling to us, and will provide a link to where you can request our no-obligation cash offer to buy your Dallas-Fort Worth Real Estate.