1. What percentage of your Clients are Buyers, and what percentage of your Clients are Sellers?
This can be a critical first question, because it can set the whole tone of the rest of your conversation.
If you're a Seller, you need a Seller's Agent.
If you're a Buyer, you need a Buyer's Agent.
If you're talking to the opposite, or someone who is generally inexperienced with your side of the transaction, you can pretty much end your conversation here.
(Other than maybe asking for a referral to someone who will better suit your needs.)
When it comes to the percentage, you also need to consider that many Agents work as a Team, so while they personally specialize in representing Sellers, someone else working closely with them on the same Team represents their Buyers.
Agents working with this Team approach can be more efficient, and therefore this question can reveal a potentially good choice for you.
Another good sign is an Agent who represents a relatively even portion of both Buyers & Sellers, because it means that they are most likely often acting as a Dual Agent.
This means they will potentially be able to streamline your entire home Buying and Selling process all "under one roof."
2. What's the best price we can get for my house, given its location, condition, and the state of the local market? Why?
One of the most valuable contributions a good Real Estate Agent will provide is:
A keen understanding of the local market, especially how to price your home correctly.
Pricing your home too high will scare away prospective Buyers, and can let your Listing go cold. Then you're left with little to no showings.
Even starting with a high price, but lowering it later is not a foolproof solution.
Many Buyers & Buyer's Agents will view a house that has sat on the market for too long, and think:
"Something must be wrong with this place! Why else would it be taking so long to sell, while the Seller keeps lowering the price?"
On the other hand, pricing your house too low will mean losing money you could have otherwise put right into your pocket!
If your house sells extremely fast, with very little negotiation on price, it was probably priced too low.
One good way to avoid this is by having a qualified Real Estate Agent present you with a detailed analysis of nearby comparable properties, in what's known as a:
Competitive Market Analysis (or CMA)
Generally made up of pages looking something like this:

A Competitive Market Analysis or CMA shows you where your home stands, compared to nearby comparable homes that are currently for sale, or have recently sold.
You should ask every agent you interview to present you with a Comparative Market Analysis (CMA).
Request that the CMA includes more than just a $/sq. ft. calculation. Ask each agent for a thorough analysis of your home's current condition and upgrades.
Watch out! Just because one Agent quotes you a much higher potential sale price than others, doesn't mean they can actually get you that much.
Unscrupulous Agents are known to inflate the price just to get your Listing, then lower the price once you've signed with them (when nobody's buying your over-priced Listing).
Be aware that some agents can be deceitful and will inflate their price of your home just to capture the Listing.
Worst of all, an overpriced home will usually end up sitting on the market longer, and potentially selling for less than it would have if it were fairly priced from the beginning.
3. How long do you think it will take for my home to sell?
Agents should be able to give you an estimate of how long they expect it will take for your home to sell, based on the local market & comparable recent sales.
Every MLS tracks a statistic known as Days On Market, or DOM. Make sure your Agent knows the average DOM for your own local market & neighborhood.
Some Agents will give a wide open timeline to pad their quote. This doesn't necessarily mean anything bad about the Agent, but it might.
Again, be weary of unscrupulous agents who might give you an unrealistic time frame just to convince you to hire them – capturing your Listing only to watch your property sit on the market much longer than they quoted you!
Ask them how pricing will impact the likely Days On Market. They should be able to answer this question easily & with a well-reasoned explanation (if they know what they're doing).
4. What are our biggest hurdles to a successful sale? Are there any improvements you'd recommend?
A good Real Estate Agent will be able to give you an idea of where and how you will be able to invest into improvements, to make more money when you sell.
It will also give you a feel for how upfront and honest they will be with you - two of the most important traits in a good Agent.
You want an Agent who will shoot you straight, with no-B.S., and who isn't afraid to break the tough news to you about what improvements need to be made.
You need someone who is going to be honest & candid.
If the Agent is too overly positive, or is afraid to bring up potential difficulties & challenges, it's possible there are other things they're trying to hide from you as well.
5. How long have you been an active Real Estate Agent?
While you don't need to only work with Real Estate Agents who have been in business for over 20 years, a lot of experience with a positive track record is invaluable.
Even freshly licensed Agents can be very valuable in many respects, as they tend to have more time to focus on you.
Sometimes top producers with 20+ year track records can also be the busiest…
With too much on their plate to concentrate on selling your house.
The bottom line?
Sometimes the best Agent for you is not the one with the most experience, but the one with the most relevant recent track record.
Agents learn on the job. The more sales they have completed, the more they know.
But not every real estate sale is the same.
Sometimes 2 – 3 recent sales in your neighborhood of similar properties can be more valuable than 30 sales of totally different types of properties in drastically different locations.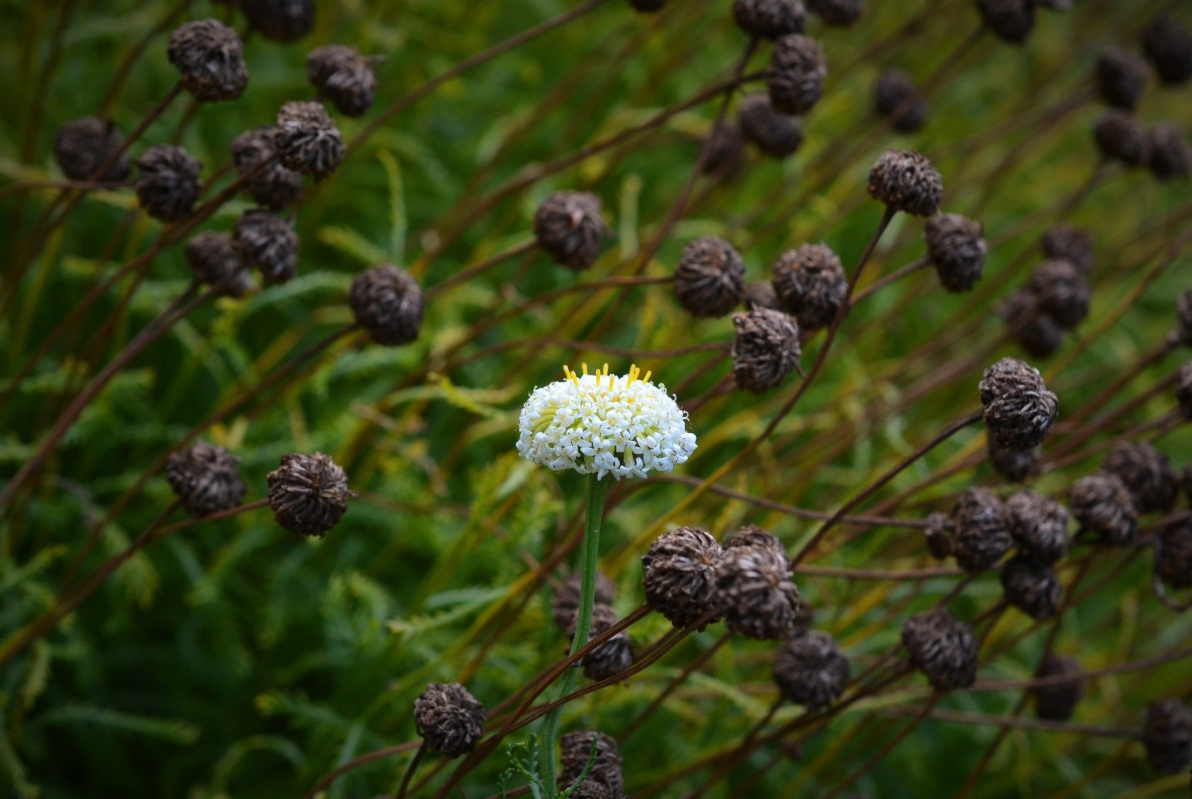 6. What are the top three things that set you apart from other Real Estate Agents?
A good agent won't hesitate to answer this question, and confidently.
They will be ready to list off why they are best suited for the job.
Everyone has their own standards, but some of the most common traits & qualities sellers say they are looking for include:
Honest and trustworthy
Assertive and upfront
Excellent negotiators
Available by phone or e-mail
Good communicators
Friendly
Analytical
Knowledgeable
If the agent you hire meets the majority of these qualifications, consider working with them.
These truly are some of the best qualities that a good Agent can have.
7. How many current & recent listings do you have in this neighborhood's area?
You definitely want an agent who is familiar with your neighborhood and has recent comparable Listings that sold in a reasonable time for a good price.
While top producers with a very large number of recent transactions might have a fuller plate, a busy agent is usually a good one.
Even houses sold in your area doesn't necessarily mean an Agent is compatible.
Someone who's been successful selling Starter Homes or Condos in your neighborhood may not be a good fit for your Luxury Home or Apartment Building, and vice versa.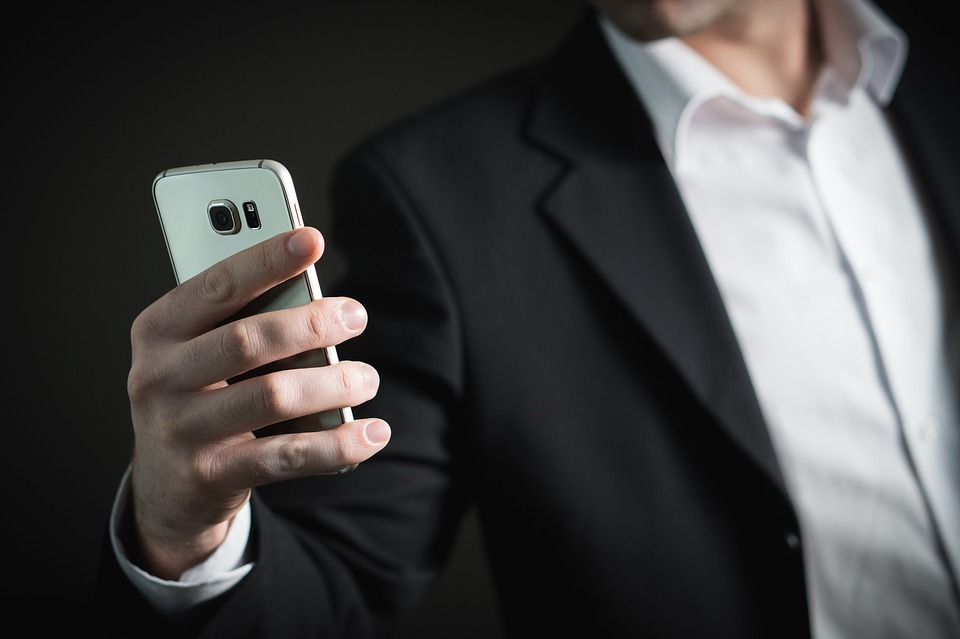 8. If we choose to work together, how will we communicate? What are the best times to reach you?
Your Agent should be in frequent communication with you, providing immediate updates on any new information.
A good Real Estate Agent is someone who is in constant contact.
You want an Agent who is an excellent communicator, and who is available via any & all of your preferred mediums, including:
Text,
Phone,
Email,
Social Media.
They should be able to tell you the best mode for them, but a good Agent should also be able to adapt to your communication preferences.
If you only Text, but they only do Phone Calls, you might consider hiring someone who is more compatible with your own communication preferences.
If you're only available in evenings, but your Agent is only available during daytime business hours, you'll want to keep shopping around.
9. How often should I expect to hear from you while my home is for sale?
Your Agent should be checking in frequently and updating you on any new information.
When you have showings, they should give you feedback as soon as they get it.
When a prospective Buyer makes an offer, you should hear about it right away.
Ideally, your agent should have a Team and back-office Call Center that is available 24/7.
While everyone has their own time preferences & limitations, a good Real Estate Agent is someone who is always quick to update you, never waiting for you to chase them down to ask questions or voice concerns.
10. Will you be helping me stage my home, or do you work with a Home Stager? Who pays for this, and how much is it?
You will most likely pay for Home Staging services, but sometimes an Agent will offer this as a Bonus or Special Offer in order to secure your business.
This is a point to leverage when negotiating fees & terms.
Ask them, "Is staging our home a good investment?"
If they do not think it is necessary, you could always save that money or use it to invest in other marketing strategies.
There are some great Home Staging resources online, if you'd like to consider the DIY route as well.
Great DIY Home Staging Resources (if You're Considering Whether or Not to Do It Yourself)
HouseLogic, "81 Staging Tips That Help Buyers Fall in Love"
Laura Gaskill, "Sell Your Home Fast: 21 Staging Tips"
Realtor® Magazine, "Home Staging Guide"
11. How will you be marketing my home for sale? What methods will you be using?
As a Buyer, you should ask:
How will you search for my new home? Will you use any websites?  MLS?
About many homes will I get to see before I find the home I want to buy?
Will I be competing against other Buyers?
How do you handle a situation where there are multiple offers?
Do you present offers by yourself?
As a Seller, you should ask:
Specifically, how will you sell my home? What resources will you use to do this?
Is a direct mail campaign appropriate? Why or why not?
Where and how often do you advertise? Will this cost me anything extra?
How will you handle the photography? Do you have some examples I can look at?
How do you marketonline? What websites will you use? Will this cost me anything extra?
12. What is your Listing Fee? What specific services does it cover? Is it negotiable?
All real estate fees are negotiable.
While some fees & costs are less negotiable than others, never feel like you're not allowed to negotiate.
You are allowed to (and should) negotiate when it comes to most real estate fees & services!
Generally, Real Estate Agents charge a percentage, from 1% to 4% to represent one side of a transaction: a seller or a buyer.
A listing agent may charge, for example, 6% total, which would be split between the Seller's Agent & Buyer's Agent (3% each) if the Seller's Agent is not a Dual Agent (bringing both the Buyer & Seller to the transaction).
Some top producers & specialty Brokerages might charge higher or lower fees, so always be very mindful of this before you sign any Listing Agreements.
Ideally, you want to try to pay nothing over a total commission of 6% (3% for each party).
13. Do you offer any discount Listing Packages or Flat Rate Listing services?
While not every Agent or Brokerage offers discounted or flat rate Listings nowadays, many do!
Indeed, there are whole brands built around lower priced Listing models, charging as little as 1% or 1.5% for a full-service Seller Listing.
If you're interested in taking a more DIY / FSBO route to selling your house, ready to handle the marketing & showings yourself, there are also several companies that will offer a flat rate entry onto the MLS.
In other words, for $250 - $500+ you can have a Real Estate Agent simply list your property on the MLS, then leave the rest to you.
In general, while discount Listing options & Flat Rating Listing services can be valuable they are not reason alone to choose a Real Estate Agent.
Think of it this way:
If a better quality, more experienced, compatible Real Estate Agent can get you another 5% - 10% on the total price of your home at Closing…
What are you really saving on that 1% - 2% commission?
14. Can you share a copy of your Listing Agreement, so I can review it before making my decision?
If the agent allows you to review the forms before you are required to sign them, this is a major plus.  This determines whether or not the agent is transparent—a trait the best agents express.
As a Buyer, request to preview the following forms:
As a Seller, request to preview:
Agency Disclosure
Listing Agreement
Seller Disclosures
15. Can you please share the Names and phone numbers for a few previous references I can call?
Everybody has references.
Even new Agents have references from previous employers.
Ask to see references.
Ask if any of the individuals providing references are related to the agent.
Ask if you can call the references with additional questions.
Actually contact the references! This can't be stressed enough.
It is important to note that if an agent has tons of reviews online, references may not be necessary.
Reviews can speak for themselves, but be wary of fake reviews. Read each review carefully with an eye for any signs that they are just spamming the review sections of Zillow or Facebook or Google.
16. Do you have a website I can review before deciding to work together? If so, will you be listing my home on it?
If they have one, make sure to visit and browse the site.
Does the website look professional?
Is it easy to navigate?
Does it represents your prospective Real Estate Agent in a positive manner?
All of these factors reflect on the agent and the way he/she conducts business.
Plus, an Agent with a better website will likely have more prospective Buyers finding your property online, which means a better chance to sell faster for top dollar.
17. What is your average List-Price-to-Sales-Price ratio?
The List-Price-to-Sales-Price ratio basically just means:
How close to the Asking Price are they getting Clients houses sold for?
The ideal ratio would be 1-to-1, and would mean they sell every single house at the Asking Price.
In some hot markets, the ratio can even be 1-to-1.1 or 1-to-1.2… meaning their average Listing sells for 10% to 20% above than the Asking Price!
It is important to understand that the agent's average ratio here depends on the local market.
That's why it's important to not stress too much about these types of ratios - often they are meaningless in a vacuum (without significant industry expertise).
Instead, just use this as another data point to help you decide from a pool of prospective Agents, when interviewing.
18. How will you be able to help me find other professionals if needed, like Inspectors, Loan Officers, Handymen, etc?
Let the Agent explain who she works with and why he/she chooses these vendors.
If the Agent has a good relationship with these professionals, they might give you a good deal on quality work - something anybody would want.
More importantly, your Agent might be your "one stop shop" for all the things you'll need in the Home Selling or Buying process.
The Agent should be able to supply you with a written list of their vendors (with contact info) including:
Mortgage brokers.
Home inspectors.
Title companies.
Handyman / Construction.
Photographer.
Home Stager.
Make sure to ask if the Agent is receiving any type of compensation for this referral.
You want someone referred due to their high quality of work & dependability… not because they're giving the Agent a hefty kickback, or charging you a premium for the service.
19. Do you offer any types of guarantees?
Not every Agent or Brokerage will offer any type of Guarantee if you list your home with them, but many do!
And some of these guarantees can be powerful selling points, like:
"We will sell your home in 90 days, or you pay zero commission."
"If we don't sell your house, we'll buy it ourselves."
While these types of creative guarantees are definitely not necessary to have an excellent experience with your Real Estate Agent, they can also be a great incentive to help you make the best choice.
As important, you'll also want to generally ask the Agent:
"If I sign an Agreement with you (listing or buying) and later find that I am unhappy with our arrangement, will you let me cancel our agreement?"
Consider asking the following questions as well:
"In what ways will you stand behind your service to me?"
"What is your company's policy about canceled agreements?"
"Has anybody ever Canceled an Agreement/ Withdrawn a Listing with you before? If so, why?"
It's important to understand an Agent's guarantees (if any), and what they are doing to stand behind the service they provide.
20. Is there anything I have not asked, but which you think I should know about working with you?
While these 19 questions are probably the most detailed interview the Agent will have ever experienced…
You can't always think of everything!
Now that you have asked 19 good questions, see what they may have to add.
Pay close attention to how the Agent answers this question.
Often times there is something else you might need to know.
You want an Agent to take their time and make sure you are comfortable with his/her knowledge and experience.
The Agent should know how to listen, how to counsel you, and how to ask the right questions in order to find out what he/she needs to know to better serve you.
These 20 Questions will definitely be a huge leap in the right direction toward finding the right Real Estate Agent for you.
Related Posts via Categories